You can help the animals while doing your regular shopping! Whether you're on Amazon (Smile) or at Kroger, or getting gifts in our very own Paws to Shop store, thank you for helping the animals!
Shopping at "Give Back" Companies
The following companies "give back" to the Humane Society of Huron Valley when you patronize them. Thanks to them — and you — for your support!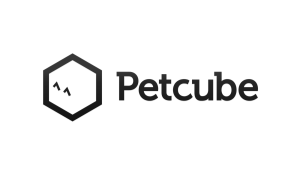 Petcube
Wonder what your pet is doing while you're away? Petcube is an interactive camera that lets you see, talk to, play with and treat your pet! We love the one in our shelter. Use this link [link to come], and HSHV will get a donation to continue our work.
Napoleon Bunnyparte
If you've got a rabbit or small mammal, check out Napoleon Bunnyparte for some amazing toys, treats and castles! Purchases through them directly help shelters like HSHV, and they've donated goodies to us, too. (And our buns love them!)
Donate Your Car
Donate your car — in any condition, running or not–  to HSHV through Charity Motors, and not only will they come get it (or tow it), but also you'll receive the full fair-market value tax deduction for the donation. Charity Motors also provides a 50% subsidy to low-income car buyers, so your donation helps both animals and people. Donate your car today.