What could be more fun than spending your Friday night with our furry friends at HSHV?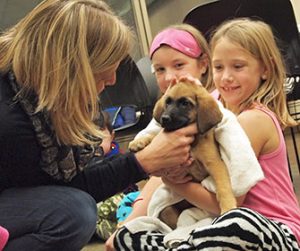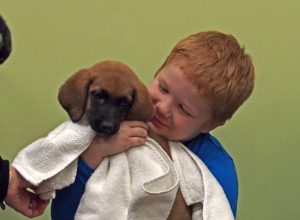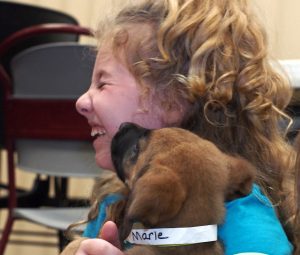 Pets & Pajamas Movie Nights
This paw-tastic event is appropriate for ages 5 to 11 and includes adoptable animal interactions, a vegetarian dinner and an animal-themed movie with popcorn! Children are invited to wear their pajamas, bring a sleeping bag and pillow and be ready for some animal-themed fun while parents enjoy a night to themselves! The cost is $35 for the first child, and $15 for up to two additional siblings.
Please call or email for details regarding movie selections! (734) 661-3575 humaneed@hshv.org
Pets and Pajamas movie night is a drop-off event (Drop your kids off at 5 pm; pick them up at 9 pm). It's more fun than a sitter… and a great way for children to enjoy some after hours time at HSHV.
You may also be interested in Family Mewvie Nights held at the Tiny Lions Center, our cat café in Ann Arbor!