Know a toddler who loves animals? Come have a paws-itively fun time with us at HSHV!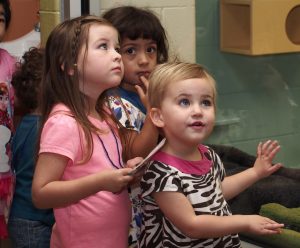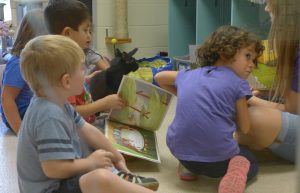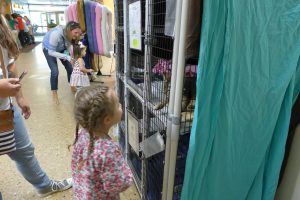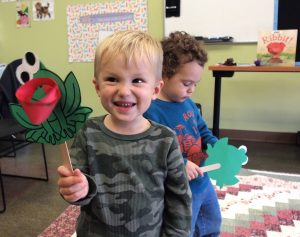 Little Paws Storytime
Designed for children ages 2 to 5, our story time programs include animal-themed stories, fingerplays, crafts and the opportunity to meet some of our adoptable animals!
Where: HSHV's Education Center (3100 Cherry Hill Rd, Ann Arbor, MI 48105)
Who: Kids age 2 to 5 years
Fee: $5 per child, up to two adults/children under the age of 1 are free. Simply pay at the door (We accept cash, check, or credit card)
Registration: No pre-registration is needed, but please know we do have a space limit of 20 children. 
Time: Thursdays 10:30-11:30 a.m. September – May (60 minutes). To keep distractions to a minimum for our young learners, doors will close at 10:45 a.m. Families arriving after that will be asked to wait in the vestibule until our doors open to the public at 11 a.m.
Upcoming Dates:
Thank you for your interest in Little Paws Story Time! Our first story time for the 2019/2020 school year will be September 12th. We look forward to seeing you then!
Want to schedule a story time for a private group of 8 or more children? Private story time events are available for groups of up to 20 children and 20 adults. Story time bookings are available most Mondays, Tuesdays and Wednesdays September – May, between 10am – 1pm for a program fee of $75. For more information or to start the scheduling process, please contact us.